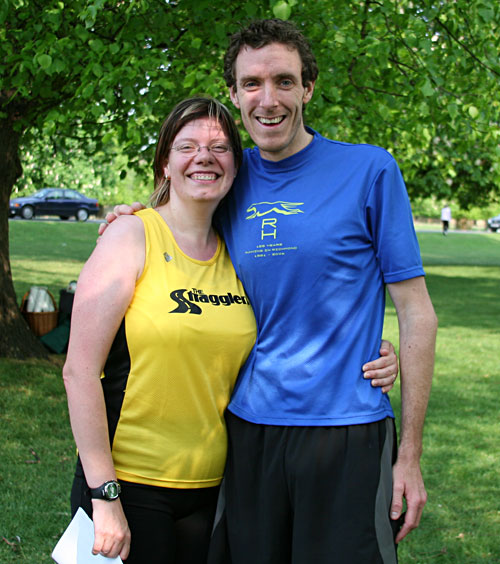 2007-04-28-bptt-david-sharon-160x180.jpg
A beautiful day with over 400 runners (a new record at BPTT) and a bit of an unwelcome North-Easterly breeze this morning. I was hoping to be somewhere around 18:45 and managed 18:49 which I was very happy with.
Sharon clocked a time of 29:51, the second week in a row under 30 minutes and third time in the past 4 weeks.
We then followed the run with swimming and cake eating. I (David) am in training for a triathlon, and because cake eating hasn't been approved as an official discipline I had to cycle a few miles on the bike today to get to and from Bushy Park.
Next week we plan to take it easier as we're running a 10k race the following day.