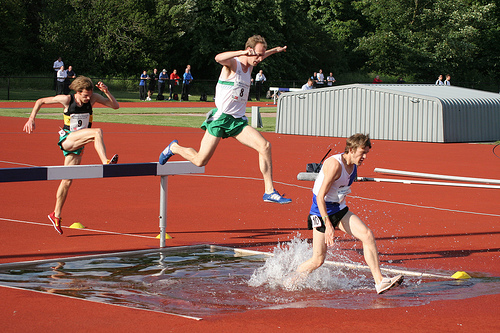 Sharon, Danny and myself went along to watch the racing and it was fantastic. The track at St. Mary's is really good for spectating and there were a few hundred people milling about eating, drinking and watching the top class athletes racing in events from the 200m through to 3000m steeplechase. Some of these athletes were seriously quick - for example the 800m race was won in 1 minute 47 seconds (by Joseph Sajeesh of India).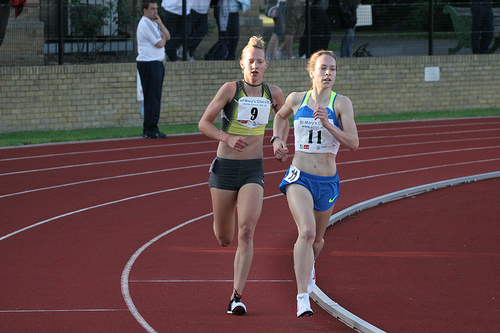 Naturally I was there armed with the camera and took just over 100 photos from the evenings racing which can now be found over at the Rowe Photo website.
Results from the event can be found at the St. Mary's website and a short report is online at the UK Athletics website.