It's nearly 1am local time and we've just returned from the finish line party after leaving 'home' at 4am this morning to go do a silly race thing.
I got round. I'm chuffed to bits with my time considering the training that I've done this year. I've a little (er, lot) of sunburn on my shoulders and arms but have a monster of a medal. Here's a photo of me taken about 10 minutes after receiving it just after the finish.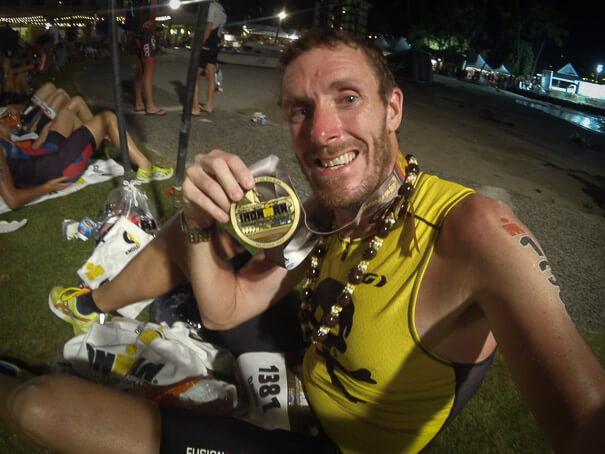 I'll be posting a slightly longer 'race report' in a few days time.
Thanks for all the support pre-race, during race and post race. It means a hell of a lot to me.
x