Tuesday morning started with our first lie-in of our trip so far. A lie in as in 7am that is!! After a leisurely breakfast I pumped up my bike tires and decided to give the bike a little spin - my first ride in a couple of weeks. I headed off onto the first part of the bike race route and the scenery was stunning. It was a beautiful morning with clear blue skies and a warm sun (the forecast for the next few days isn't quite as good but we may be lucky come race day).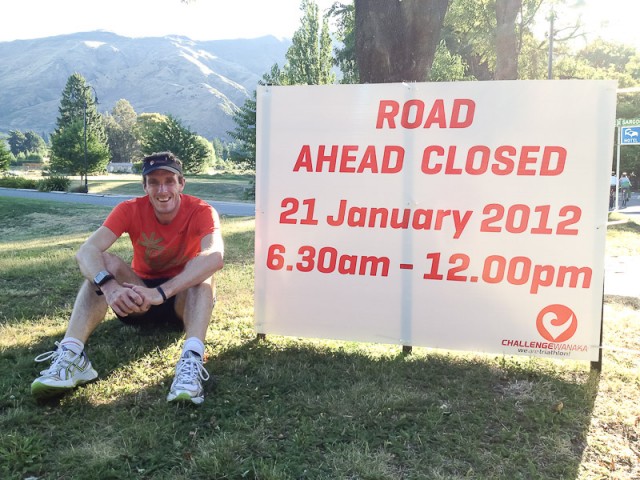 I rode out for 30 minutes then turned back and headed for town. I'd say none of the route I rode was at all flat but then not again too hilly. Just general undulations all the time.
It was great to get back out on the bike again and remind my legs of what they need to do for 112 miles on Saturday morning.
On the way back I took my bike to the local bike shop for the mandatory pre-race check-over which it passed and I got a sticker to say that I can rack my bike in the transition area on Friday.
Back to the campervan site for lunch and then Sharon and I took a stroll into town (which is about 1.5 miles away). We had a wander, bought a postcard and then strolled back. Later on I headed out for a one hour run along part of the run route. This could be interesting. I had an idea of what to expect but much like the bike route it's very undulating. The surface of the run is 75% gravel paths and 25% road. My hour run was mostly on the gravel paths and for those who live in London I'd say its similar to the path around Richmond Park but much more twisty. Settling into a steady pace on the run isn't going to be easy. On the plus side the scenery was superb.
We then headed to the volunteers briefing (as Sharon is volunteering with some of the pre-race preparation on Wednesday) and then back to the van. Wednesday has more fun in store…