After yesterdays fun on the bike today I decided to do something different. How about some swimming, but not really swimming…
Sharon and I like a bit of kayaking/snorkelling. We've snorkelled on the Great Barrier Reef, in Barbados, in Egypt, New Zealand and today it was time for Hawaii. OK, so we did a little snorkelling a few days ago but today, Thursday, we planned to do a proper organised trip. After Sharon read about them from the triwivesclub.com folk and from reading some great reviews of their trips we signed up for a morning kayak and snorkel trip with with Kona Boys to Kealakekua Bay - which is also known as 'Captain Cook' as this is where the great explorer died in February 1779.
We had to be at the Kona Boys shop at 7:30am so this meant another early start. No surprise there then.
After getting ourselves sorted with equipment (oh and paying a few dollars) we headed down to the beach. We had a great guide who escorted us (there were eleven 'guests') in kayaks across the 1.2 mile bay to Cooks Monument. For the whole journey he talked to us about the history of this part of Hawaii and stories about Captain Cook.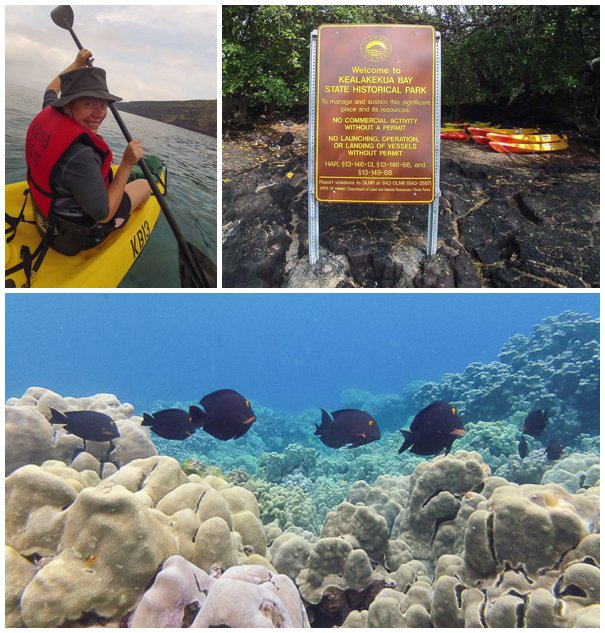 We then had plenty of time to snorkel around this area of the bay. The sea was incredibly calm and visibility superb. Oh, and there were fish galore!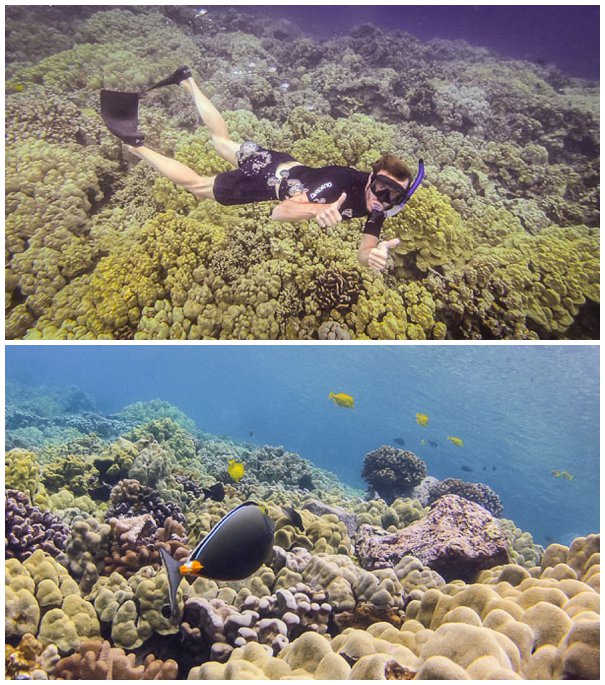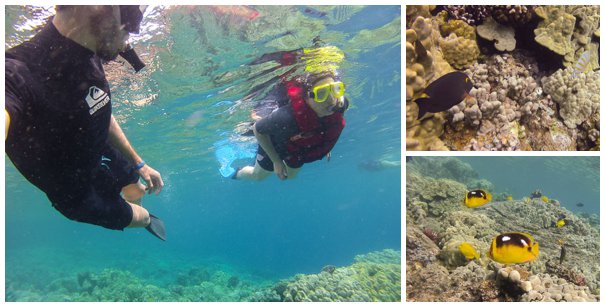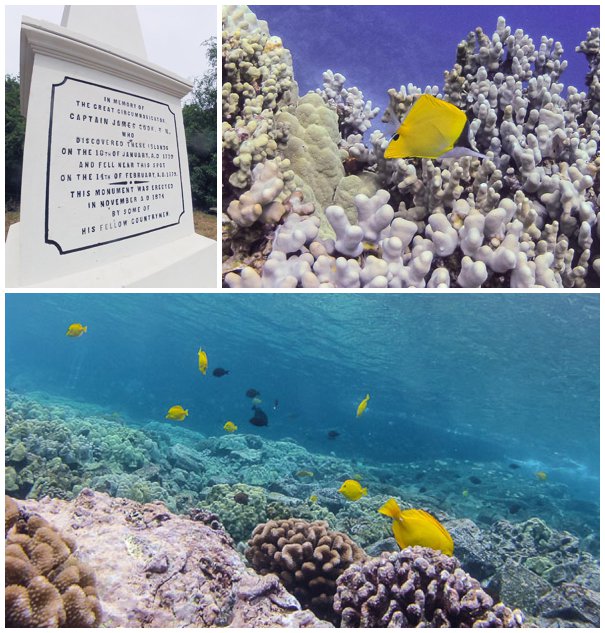 After a good hour or so in the water we got back in the kayaks and had a lovely tailwind and slight swell taking us back to base. Followed up with a picnic lunch that was our Thursday morning.
After a dip in the pool when we got back we relaxed for a couple of hours. We then headed down the road to a shopping mall where I wanted to go to a local Hawaiian bookshop - Kona Stories. We bought a really interesting book full of stories from Kona that have been passed down through generations. I look forward to reading it (in about 20 years when I've caught up with all the other books I own that is!).
Heading back to the jeep we saw a shave ice parlour! Righty-O I'll be having myself one of these I think. Vanilla, coconut and pineapple - with a scoop of ice-cream in the middle as a treat! It was scrumptious! That's the 'shave' I referred to in the title of this post - not my legs or anything!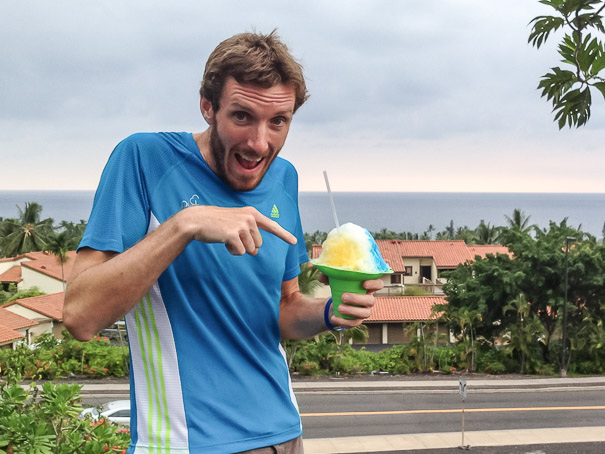 Finally it's been a few days but today we have another shark watch update - Magic Sands beach (where I went swimming with Sharon the day after she arrived) apparently got everyone out of the water this afternoon after another sighting. This time not the usual tiger shark but a hammerhead.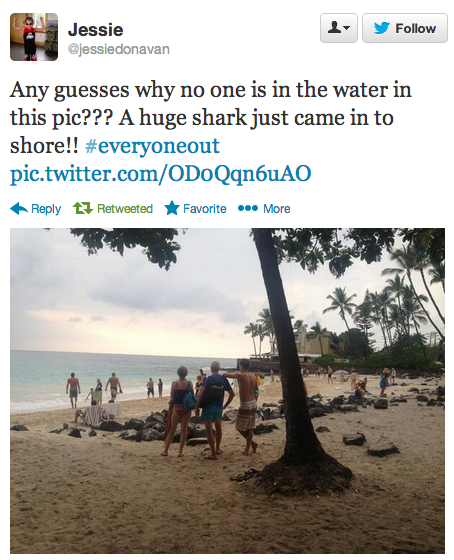 Amusingly shark related when I was getting my shave ice drink on the price list blackboard I saw this drawing - just a normal day swimming in the ocean at Kona…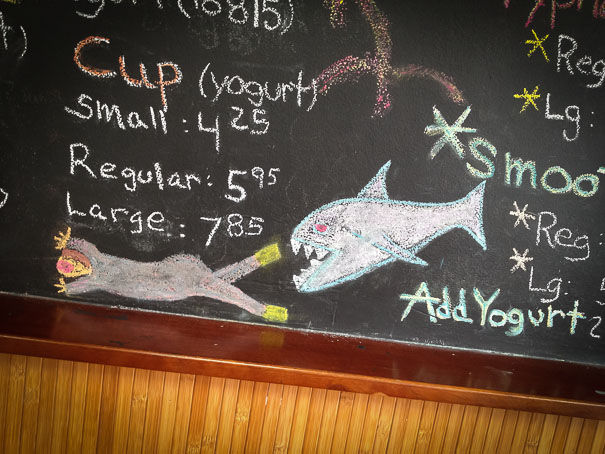 Finally for today is my athlete sightings… most of Team Freespeed Virgin Active (Matt, Declan and Catherine) running on Ali'i Drive. I would have said hello but I was far too engrossed in my shave ice at the time!